Mobile Flight Tracker App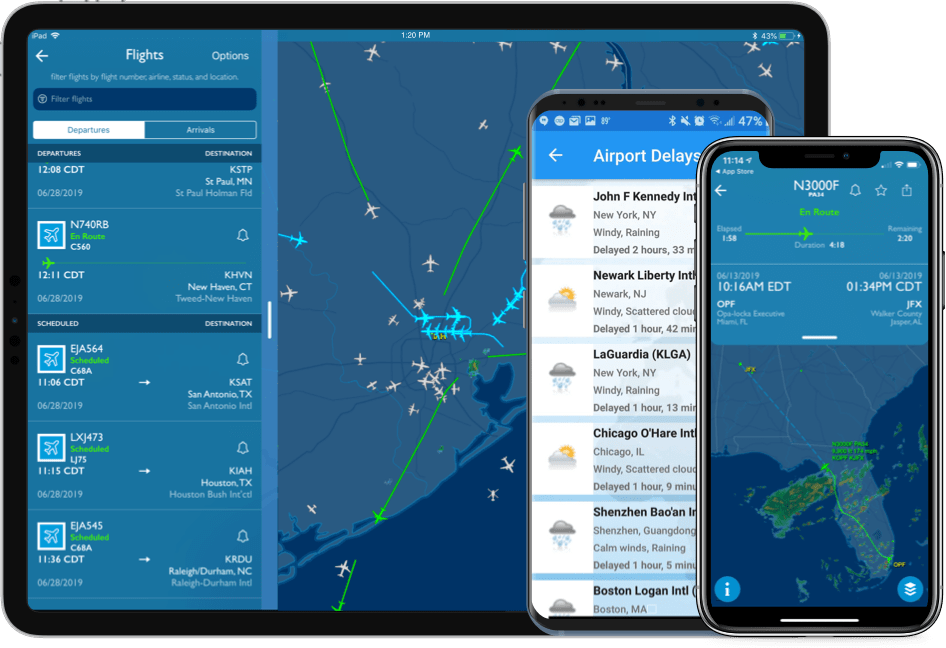 Download FlightAware's free mobile app today.
Key Features
Full-screen maps with NEXRAD weather

Track airline, charter, private and general aviation aircraft

See nearby aircraft flying overhead
Mobile push notifications and flight alerts

View worldwide airport activity
Comprehensive flight tracking at your fingertips
Track all airline flights
Flight Status
Gate/terminal information and changes
Delays and cancellations
Airborne weather
Find flight connections & status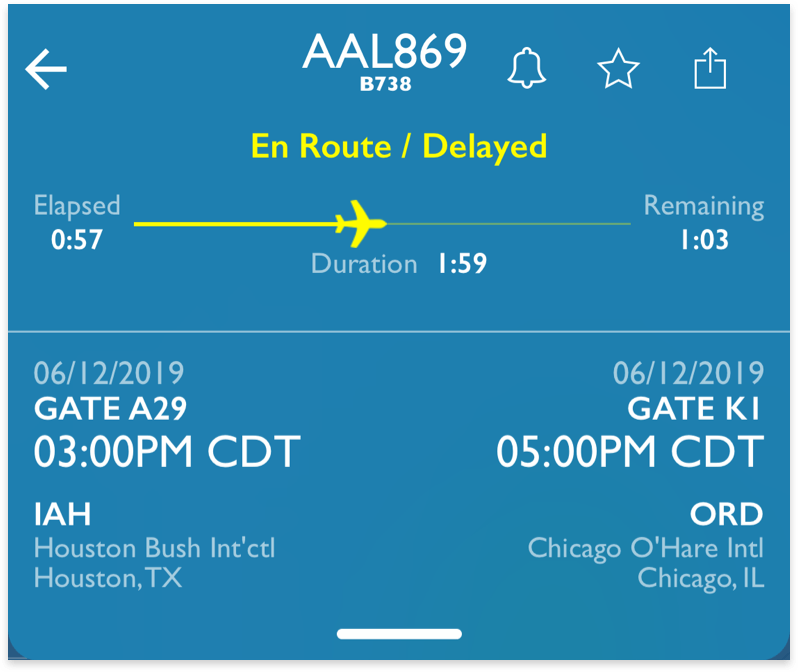 Track charter, private, and GA aircraft
Flight Status
IFR route
Aircraft Photos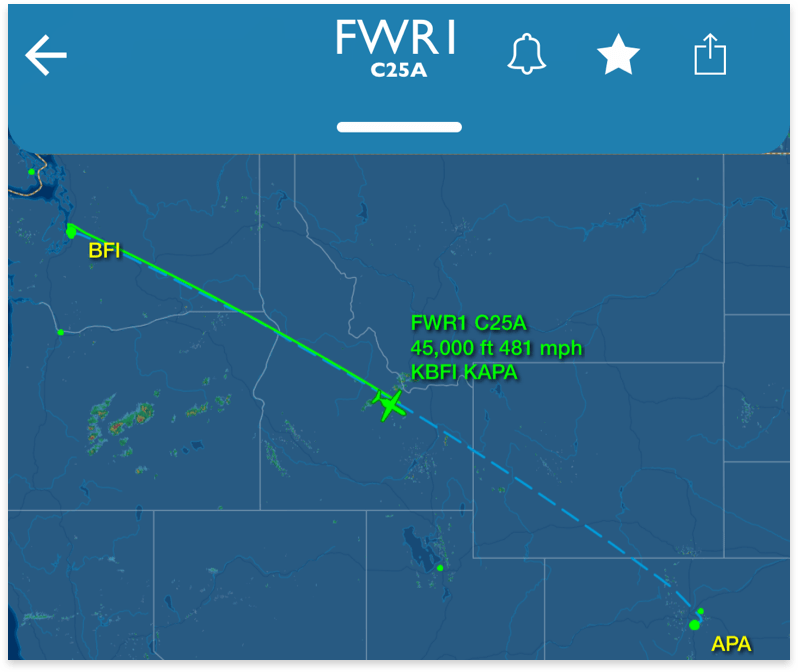 Receive flight notifications
Estimated departure time
Delays/changes in departure/arrival time
Departure and arrival notices
Airport delays
Gate/terminal information and changes
Receive flight notifications via push, text, or email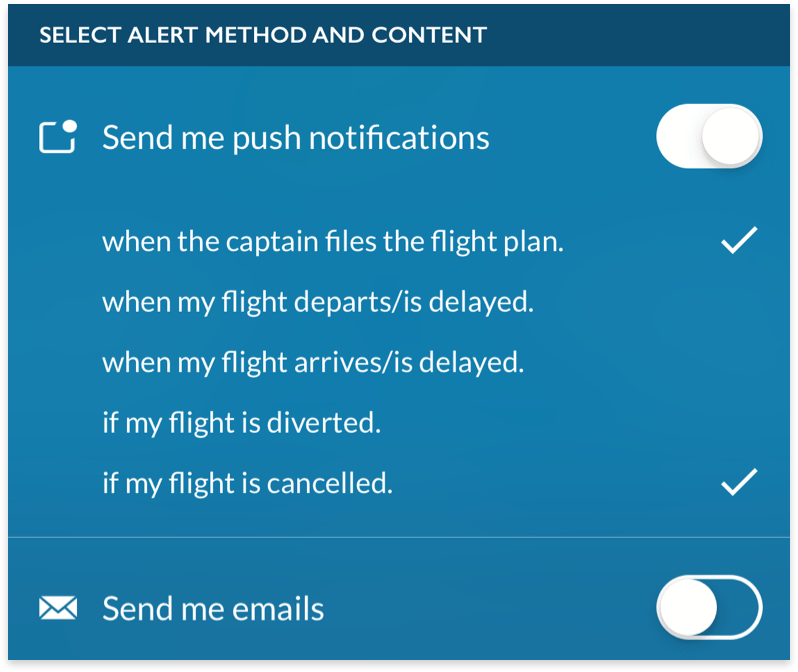 See nearby aircraft flying overhead
Use GPS position to find your location
Zoom and pan around the world
Click on a flight for more information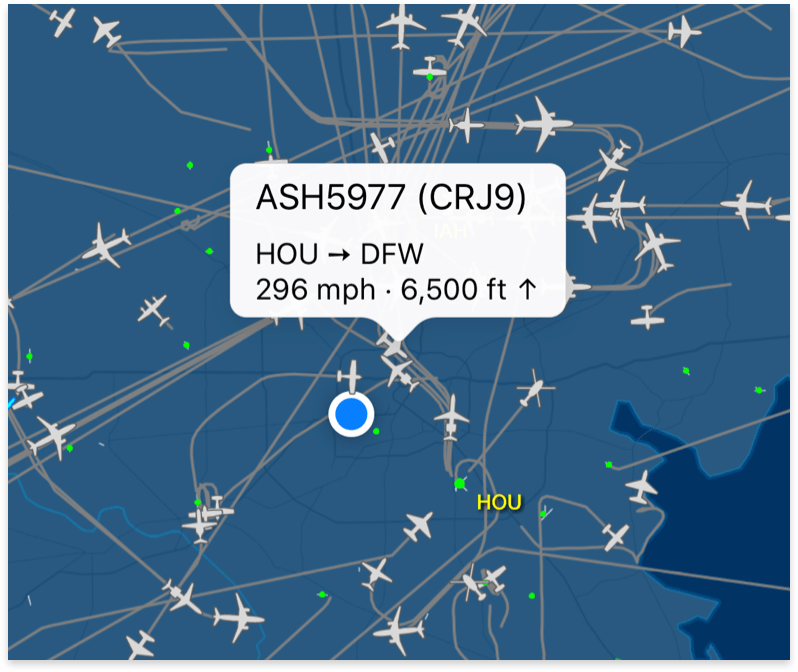 View airport activity
Arrivals and departures
Check for delays
Local time and weather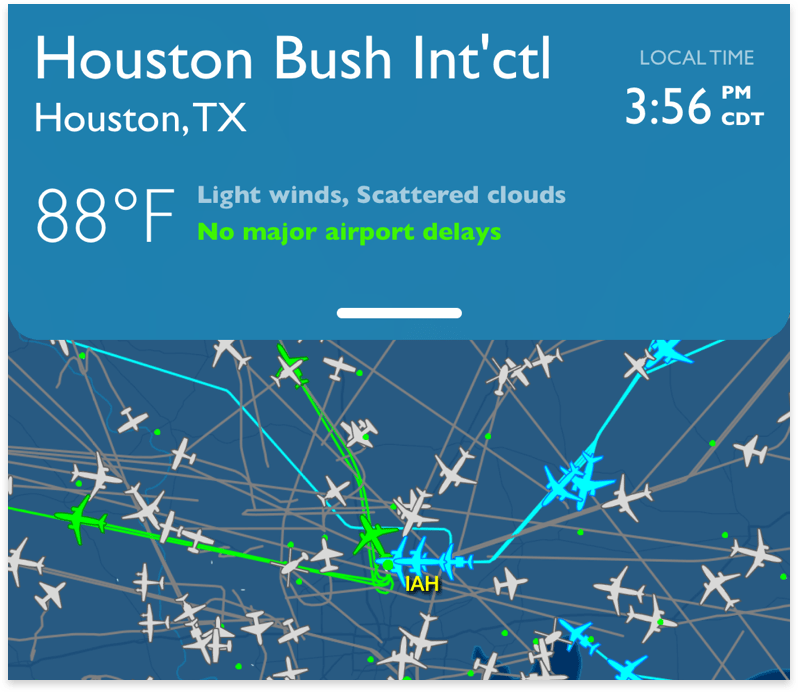 Have questions about the FlightAware app?
Visit our FAQ page to learn more.
Did you know that FlightAware flight tracking is supported by advertising?
You can help us keep FlightAware free by allowing ads from FlightAware.com. We work hard to keep our advertising relevant and unobtrusive to create a great experience. It's quick and easy to
whitelist ads
on FlightAware or please consider our
premium accounts
.